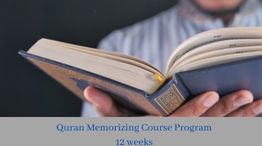 We offers a great Hifz Quran online course for adults and children. Our teachers will provide a set schedule that will help the student to memorize the Quran.
Learn The Forgetfulness Types and How can you Solve these problem. No More Forget!!!
Learning goals:
Accurate memorization of the Book of Allah
Learning the general meaning of the verses
Learning the reasons for revealing the verses.
Credit Hours: 3
Duration: 12 weeks