Apply For Quran, Tajweed, Memorizing
Quran Live Classes Online, choose the plan from home page and follow the instructions. Once the registration is completed, send email to admin with payment receipt and contact information. The faculty will contact in 3-5 days to set up schedule with the student.
Alim Course Alimah Course Online
Bachelor in Islamic Studies, Masters in Islamic Studies, Certification Program
Please download the admission application.
CLICK HERE FOR Admission Application
Registration Application Fee: $50. Make a payment before submitting the application.
You must complete the CHECKLIST in the application.
PhD in Islamic Studies
Mufti Course/Darul Iftaa Program
TO APPLY FOR FREE COURSES DIPLOMA
COMPLETE 2 STEPS
1. Make one time registration fee for free Diploma courses.
2. Once the payment is completed, send email to online admin with the course ID, allow 3-5 days to setup courses to your dashboard on campus, student portal.
FREE COURSES POLICY TERMS AGREEMENT
-FREE Courses One Time Registration fee is $20 free diploma Islamic courses
-Free Islamic courses have the same study format as degree programs with quizzes and exams but short term 4-8 weeks, time/week restricted
-Required completed each course by following time format. Not completing the course and registering next will violate terms, registering and not studying and no LOGs will be a violation of account, allowed five courses maximum allowed at one time. No active courses for more than one year will be suspended.
-Printable Diploma copy $5 for each course, will be emailed to print official Diploma.
-Not following rules, account will be suspended and have to pay to re-instate the account for free courses.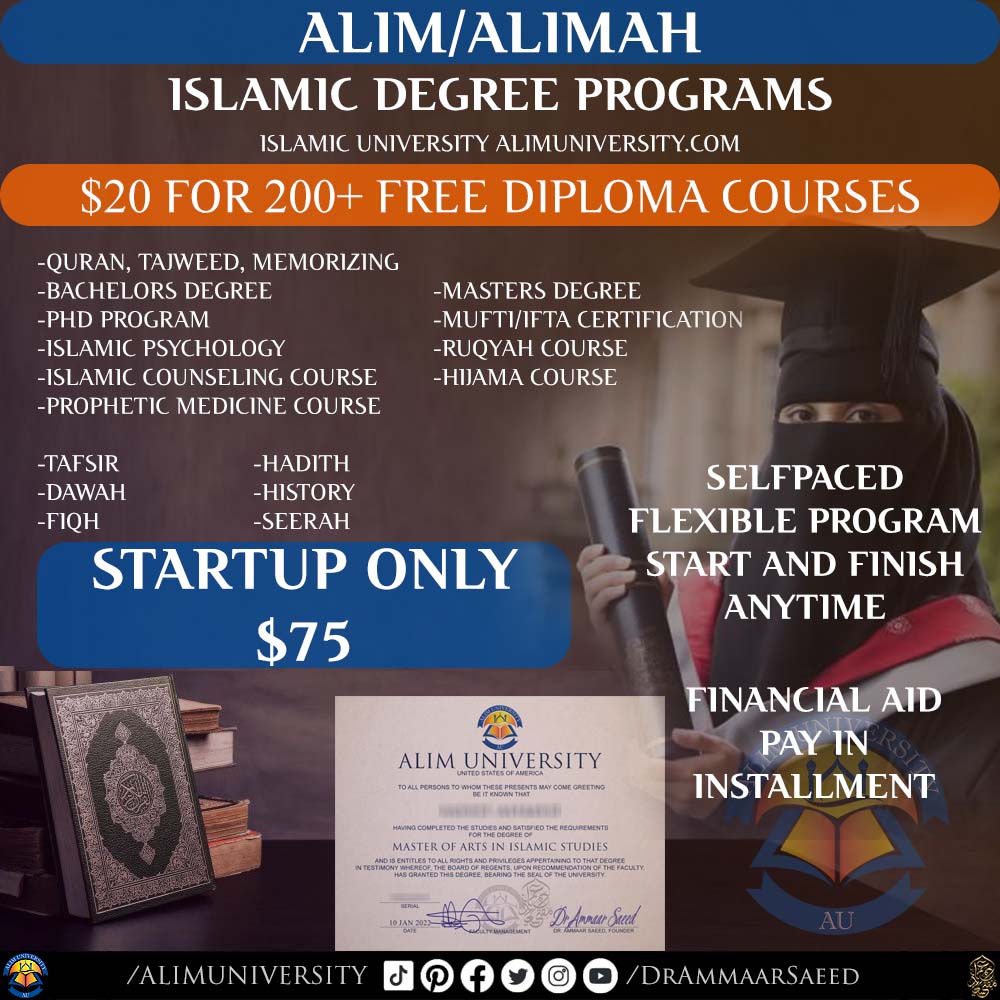 *Policy may subject to change without notice.
Updated
May 29, 2023