Muslim Culture Values History Course
There are a lot of people who are interested in understanding Islam and in these people not only Muslims are included. but non-Muslims are also interested in this too. Alim University will help people in knowing about Islamic values in an interesting way and provides a beautiful muslim culture values history course. So even non-Muslim will see how beautiful this religion is and they will start learning more about it. And then they may revert to Islam if Allah will for them. The muslim culture values history courses will provide you the knowledge about basic Islamic values. And then there are some courses where you will get to know about Islam deeply.
Therefore you will get to learn from the lives of different companions of Prophet Muhammad (Peace be upon him). As they are the best examples for Muslims after the life of Prophet Muhammad (Peace be upon him). Once a person will get to know about the beautiful and close to nature values of Islam then they will never try to avoid them but they will do their best to live their lives according to that. Alim University will help in establishing a good relationship with Islam so people will not see their responsibilities as burden instead they try to seek the happiness of Allah.
You can also enroll in different course such as muslim development and kindness course
Islamic Courses Online
Alim Courses Online
Islamic Courses Online Diploma Free
Visit Official Site At ALIM University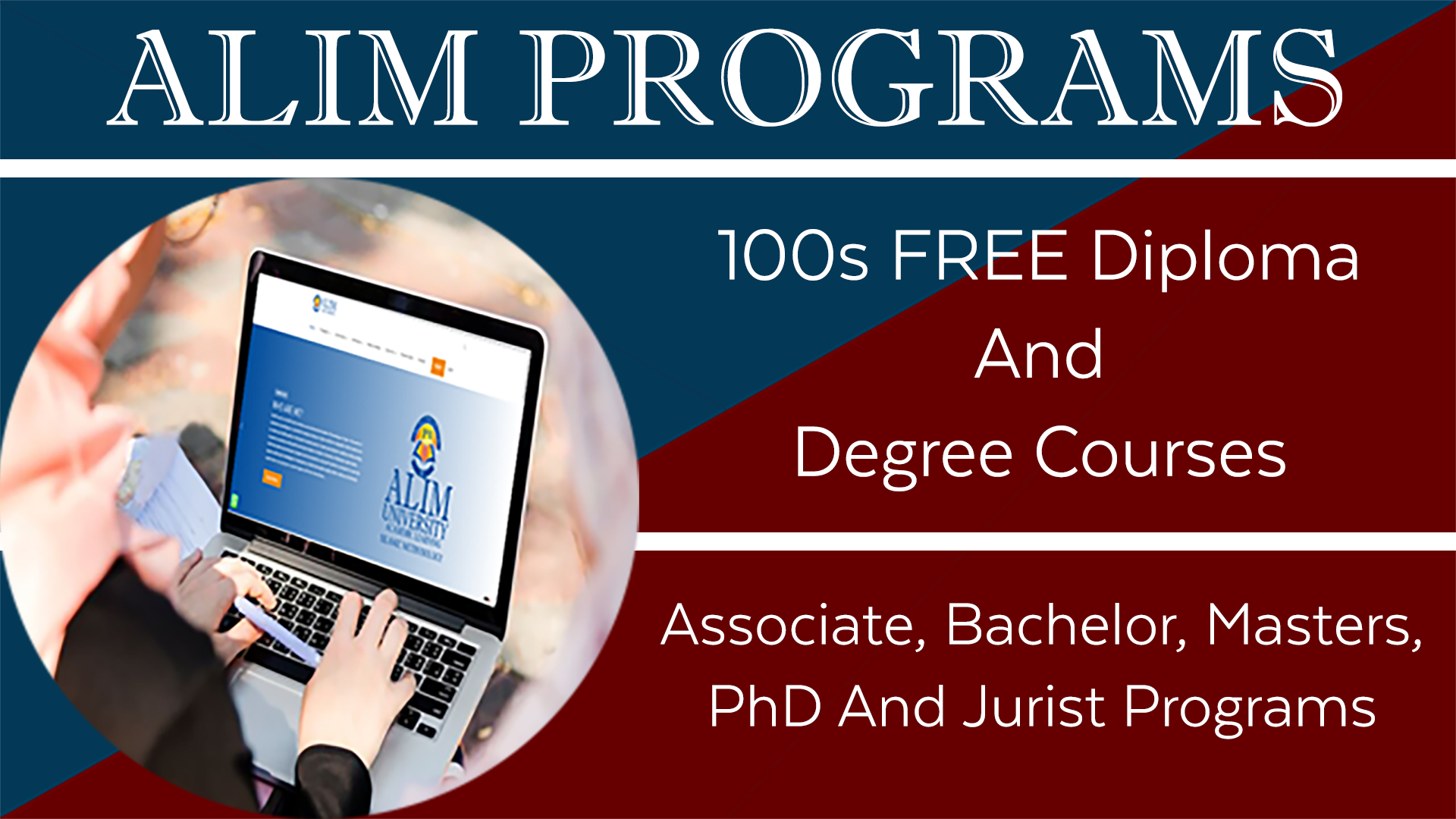 ALIM University