Muslim Counseling Services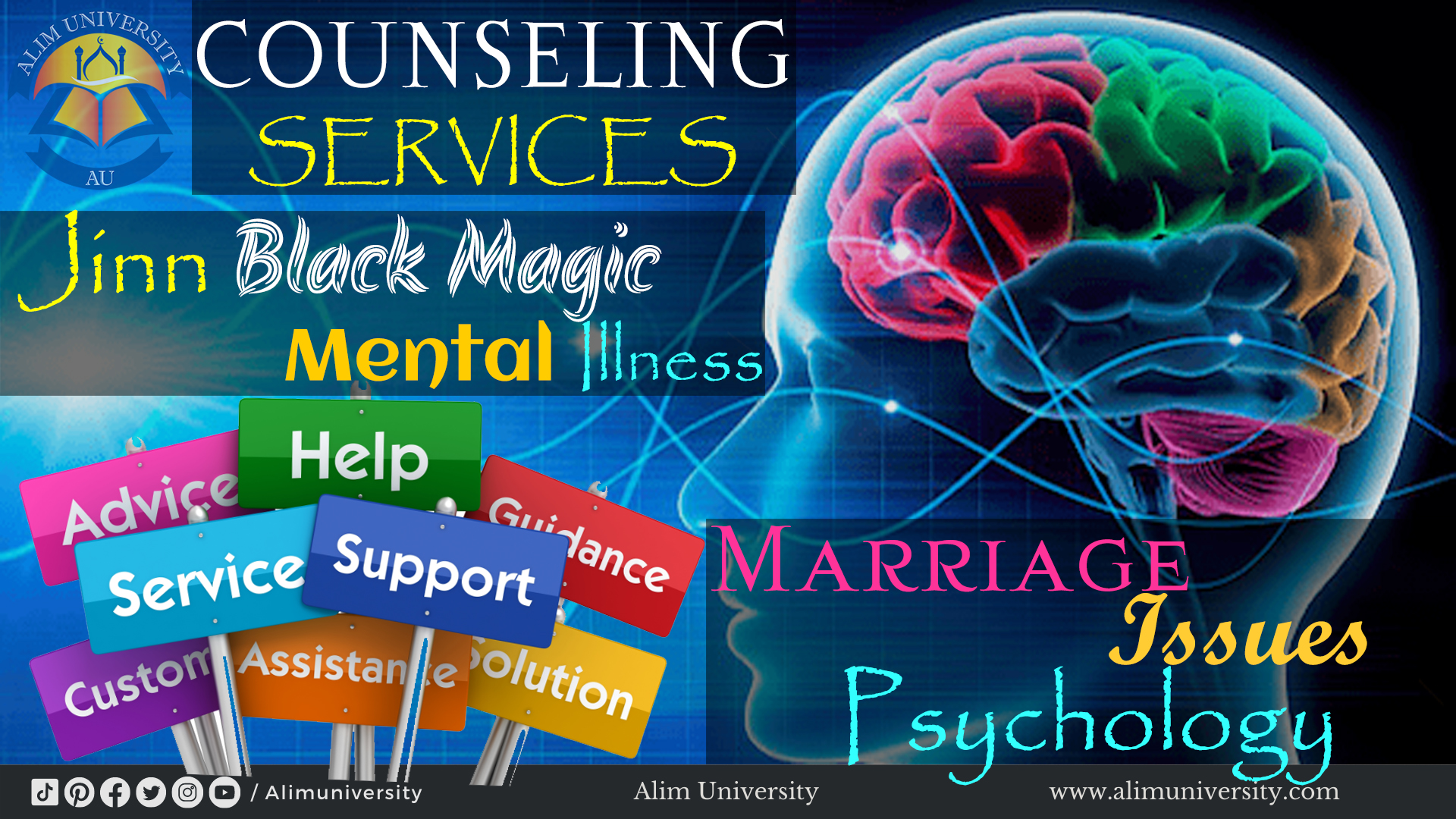 Muslim Counseling Services. The following areas are being practiced.
-Family And Marital Counseling
-Muslim Couple Counseling
-Muslim Marriage Counseling
-Divorce Matter
-Jinn Black Magic Mental Health
-Evil Eye And Blockage
-Ruqyah Treatment
-Children Counseling
-Anger Management
-Domestic Violence
-Couple Sexual Issues
-Husband Wife Issues
-Addictions
-Private Matters
-Spirituality
-Islamic Ruling/Fatwa
-Divorce Khula
If you are looking for consultation and counseling services due to any reasons and looking forward to get evaluation, please follow the instructions.
The evaluation consulting fee is $100 for 30 minutes, you can pay below. Once the payment is completed, please send us the completed detail form.
We try our best to schedule as soon as possible. Due to high volume of appointments, please be patient and we will contact you with schedule according to New York time.
FOR EMERGENCY: The Counseling fee is $200 for 30 Minutes Session
Pay For Counseling
Other types of payments accepted
Official
http://paypal.me/IRFNYINC
Please add 5% into PayPal before making payment.
Zelle for USA Only
1-9174004420
WIRE TRANSFER INTERNATIONAL
SWIFT BOFAUS3N
BANK OF AMERICA, NA
222 BROADWAY
NEW YORK, NY 10038
WIRE ROUTING NUMBER: 026009593
AC NO: 483082174908
IRFNY INC
BUSINESS CHECKING
Allow about 3-5 business days for international transfers.
Official Names
Islamic Research Foundation New York
AHAD TV
ALIM University
Shariah Council of America
Register After Payment
Assalamu Alaikum,
Once the payment is completed, send the below form, enter information in message body.
Name:
Tel:
Counseling For:
City:
Country:
Email:
Please allow 1-2 days, we will contact you to schedule for Counseling Session.
Jazakum'Allah Khair
Admin,
New York