Islamic Theology Course Online
Islamic Theology Course Online is for beginners, with little or no knowledge about Islam. However, it will benefit people with all levels of understanding. So It consists of a step-by-step journey from the very fundamentals of Islam to the more in-depth world of Islam and its wonders. ALIM University recommends that you should take the semester in sequence to get the maximum advantage of this course. Because the course designed in such a way each level is interlinked to the next one.
The course outline includes ethics and mysticism in every semester. The course is not only knowledge-based. But also includes research, seminars and practical approaches as well. You will study Fiqh, Usool Al Fiqh, philosophy and many others. The course will conduct at the graduate level by ALIM University and graduates will expect to serve the community as Islamic teachers and assistant scholars. In addition to their theoretical knowledge, they will train to develop their skills of management and community service. To achieve this objective, the subject of community service has made compulsory in all the semesters of this online course. A course with so many advantages deserve not to neglect, also when it is freely available online.
you can also enroll in different courses such as islamic university courses
Islamic Courses Online
Alim Courses Online
Islamic Courses Online Diploma Free
Visit Official Site At ALIM University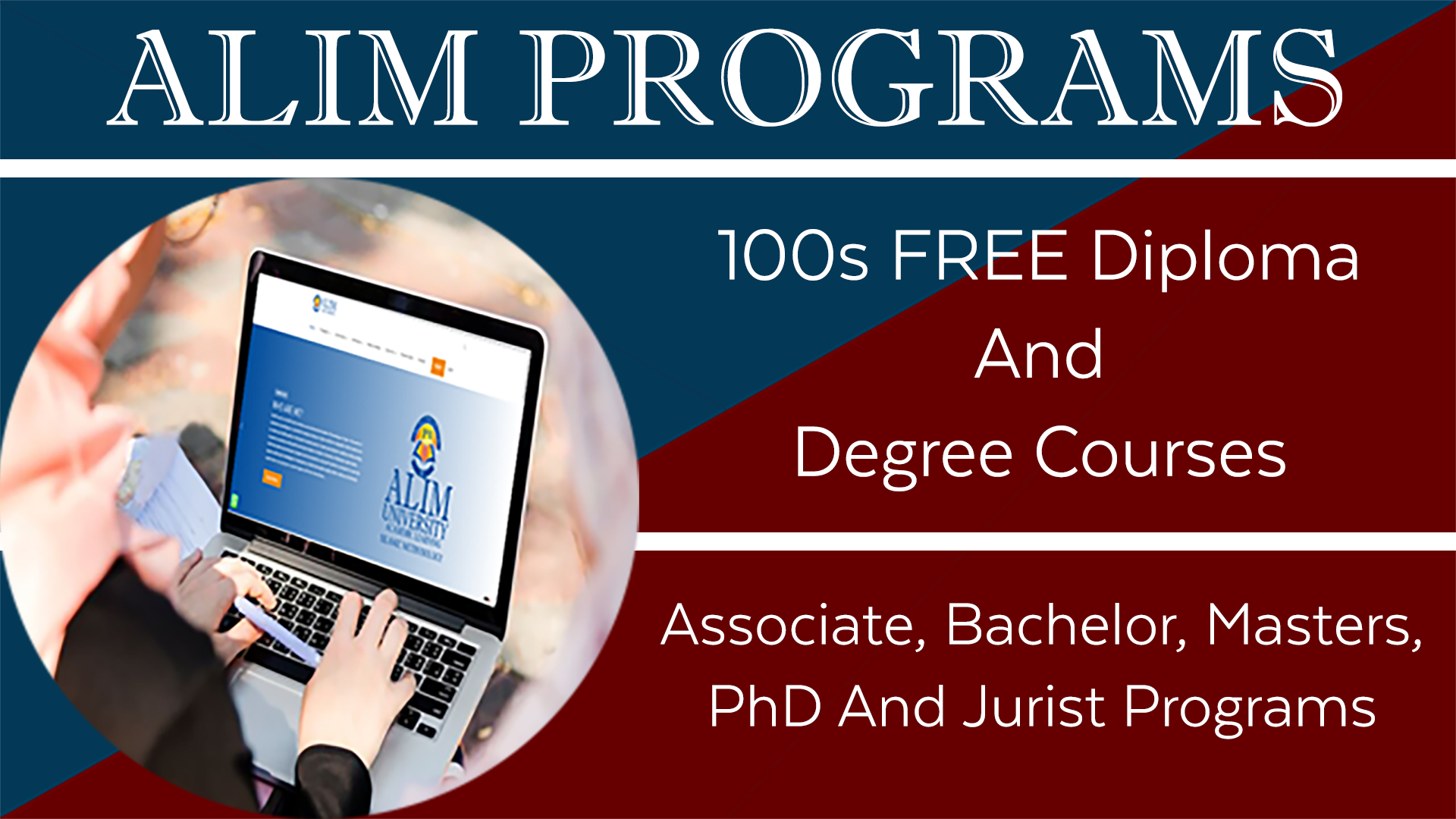 ALIM University