Islamic Teaching Course Online
Islamic Teaching Course Online is beneficial for Islamic teachers, Quran teachers, Ahadiths teachers, students and trainers of college and university to boost their Islamic knowledge. And to train the community seeking Islamic education. So you can get admission to this highly desirable course online at ALIM University by staying at home. Now reserve your seat. And registration is open online. However all the topics related to Islam and Islamic education will be covered in this comprehensive course. Thus the course is knowledge bases and practical training bases.
The course content consists of Aqeedah, Al-Quran, AL-Hadith, Fiqh Islamic history, Arabic grammar and Lughat etc. Generally the structure of the course includes theoretical lessons, followed by quizzes after some lessons, practical training on imparting education, discussions, question and answer sessions, and a final exam to assess the understanding level of students. The trained students will then be able to work as Islamiat teachers, Arabic teachers, Fiqh teachers, trainer in Madarsa, college, or university. If you are a college or university student and interested in getting comprehensive Islamic education, you can achieve this opportunity. Post-program support will also be provided to students on demand. Get admission, and embellish yourself and your surrounding members with the knowledge achieved by this course.
you can also enroll in different courses such as islamic teen development program
Islamic Courses Online
Alim Courses Online
Islamic Courses Online Diploma Free
Visit Official Site At ALIM University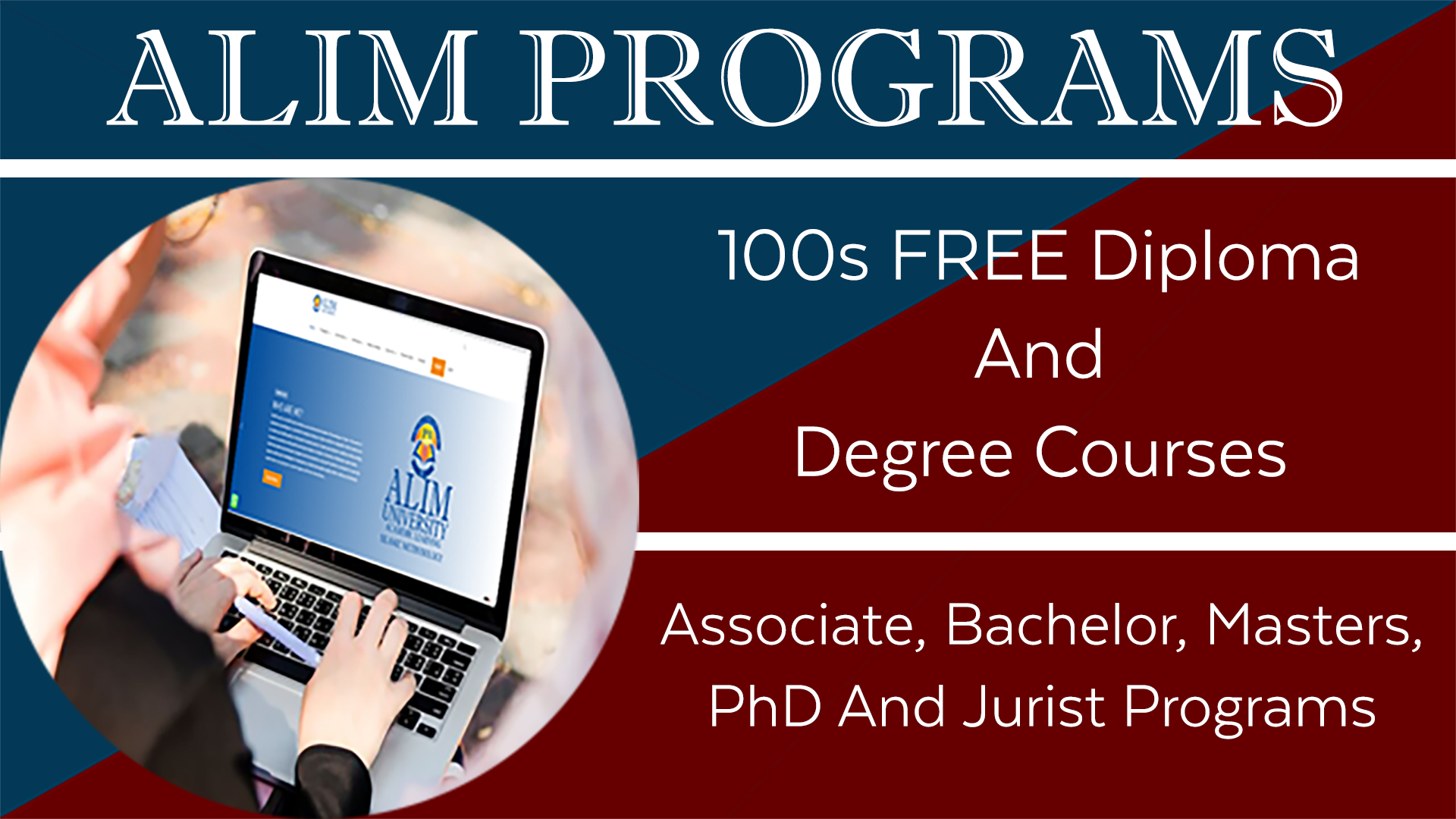 ALIM University