Islamic Studies Courses Online
ALIM University offers multi track procedure for students to get on board through choosing the course. However these course will according to th students that the want. ALIM offers Islamic studies Courses Online Diploma Free. Or Here any one can choose course of full-time study by choosing either calendar format or self-study format by following weekly format of study. However Students has chance of choosing Islamic Course Diploma Free that offers in the large selection. Or the students choose the degree programs that are also available at Alim university for those students who have the access to internet.
So ALIM University Curriculum is divided into different course structure. However this structure will very helpful for the students because once it is online and second it provides all type of educational degree. it has multi programs in Bachelor.Also the bechelor is in Islamic Studies, Master In Islamic Studies, PhD In Islamic Studies and also Jurist Mufti Program. this program is after MA completed.As it required of study of additional 3-4 years research.
you can also enrol in different courses such as Islamic studies online
Islamic Courses Online
Alim Courses Online
Islamic Courses Online Diploma Free
Visit Official Site At ALIM University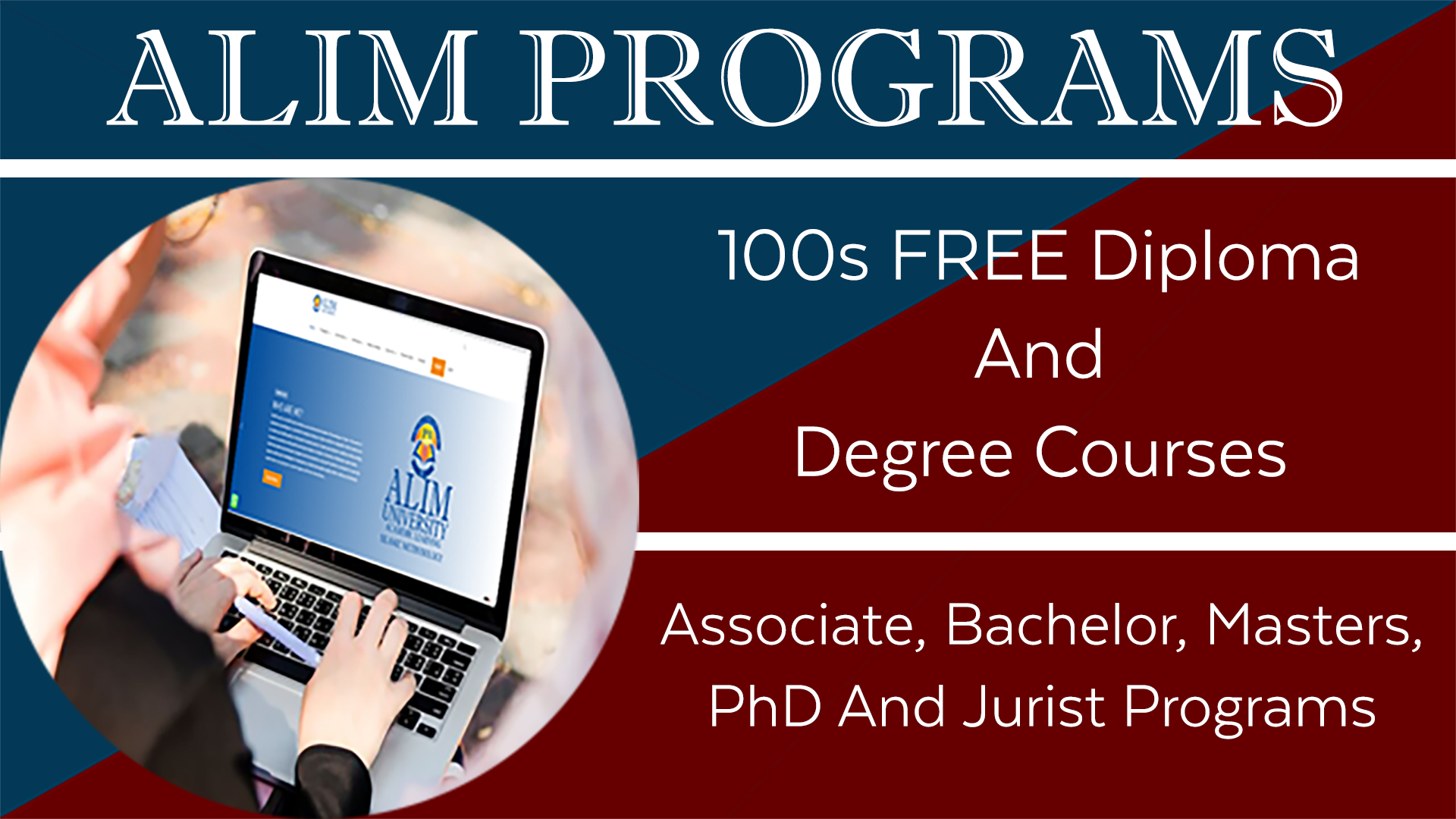 ALIM University