Islamic Studies and Humanities Program
Islamic Studies and Humanities program is graduate level program for the Muslims interested in. In-depth knowledge of Islamic History, Quran, Hadith and Sunnah, research and its implementation on human culture and society. However The purpose is to promote the accurate knowledge of Islam and its history in human culture and society. Therefore Enrollment is simple, just one click away. Admissions are open in this special program of ALIM University. Skillful trainers will supervise this program for the excellent delivery of useful knowledge, providing guidance for research analysis.
Generally the Course content includes both basic and specific knowledge. It comprises of Quran, worship, rituals, detailed history of Islam and Muslims, Key moments of Shi'a history. And key movements of Ismaili history and their thoughts, religion, literature, research design and methods and filed research projects. As well as law, ethics and society, intellectual traditions in the History of Muslims, Prophet Muhammad (PBUH) and Imam Ali (R. A) in the discourse of Muslim communities. In addition the learning outcomes of this course are a civilizational understanding of Islam, critical awareness of thinkers, and challenges in context, developing an ability to reflect on conclusions, and adopting subject based practical skills. The course is very challenging and equally valuable, worthy to choose.
you can also enroll in different courses such as islamic studies online
Islamic Courses Online
Alim Courses Online
Islamic Courses Online Diploma Free
Visit Official Site At ALIM University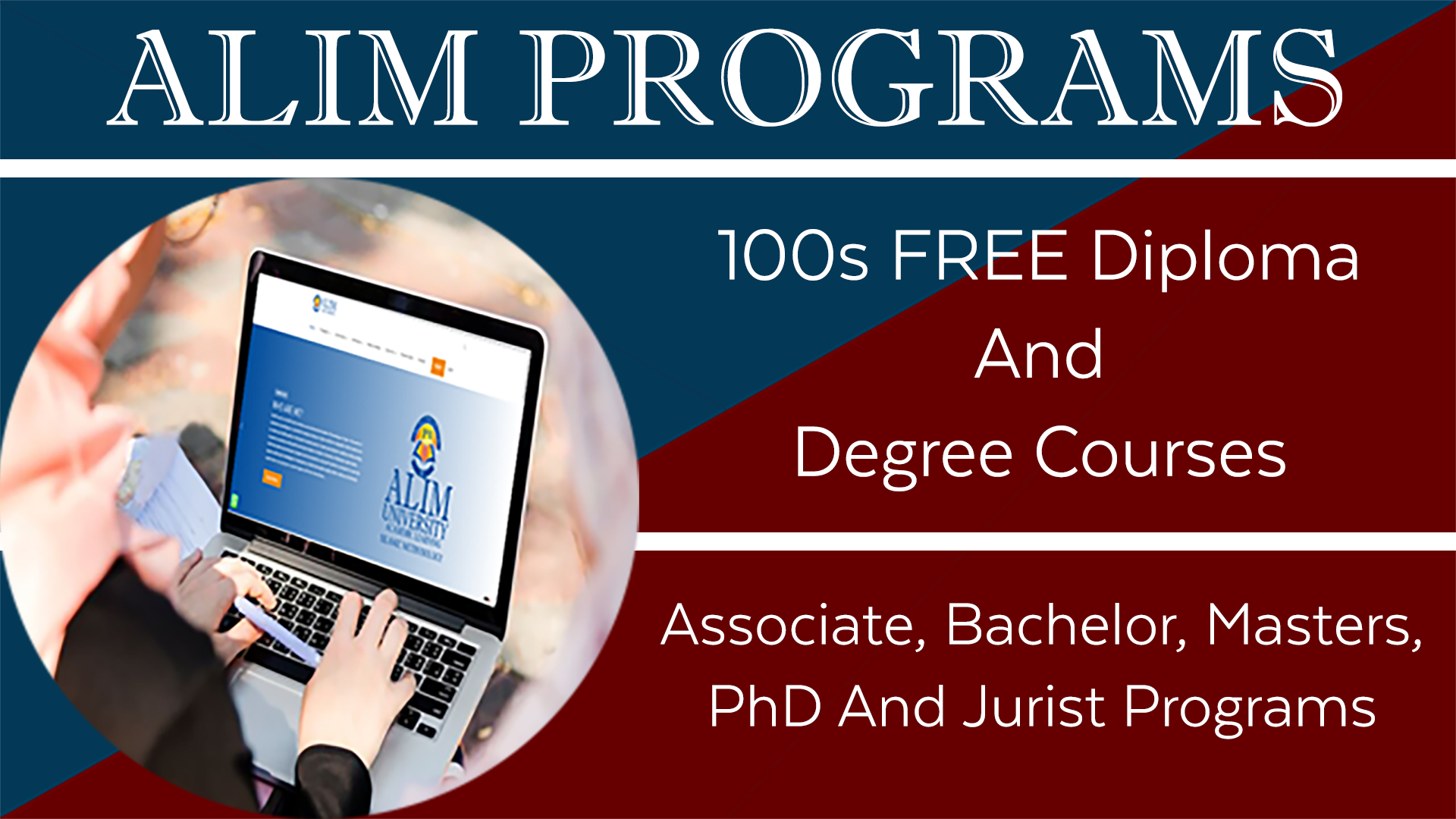 ALIM University