Doctorate in Islamic Studies
Doctorate in Islamic Studies field seeks to train Muslim scholars and leaders of Muslim community to advance their level in academics in Islamic Studies. Doctorate in Islamic Studies program is designed to prepare students to teach and do research in the traditional Islamic, cultures, languages and literatures, economy, Arab world political and human rights doctrines and ritual practices, as well as the social contemporary Issues of Islamic laws conflict with government laws.
Students Doctorate in Islamic Studies are expected to develop both a comprehensive knowledge of Islamic traditional and intellectual social and religious thought, as well as mastery of a field of specialization and the requisite tools for critical scholarship on Islam. They are expected to demonstrate competence in Islamic religious history, focusing on the development of Islamic civilization, law, society and institutions in the period from the origins of Islam,.Islamic religious thought, focusing on Islamic philosophy, theology, Sufism and Shi'ism, Islamic scripture and traditions, focusing on the composition, redaction and interpretation of Quran and Hadith and modern and contemporary Islamic issues.

PhD in Islamic Studies unveils a multidisciplinary view of all aspects of Islam. This program offers an Islamic academic approach that integrates theoretical methods that have developed in the modern academic study of Islam relating to traditional education from Quran and Hadith and produce modern academically research project going through different aspects and produce thesis.
Visit for more information
PhD in Islamic Studies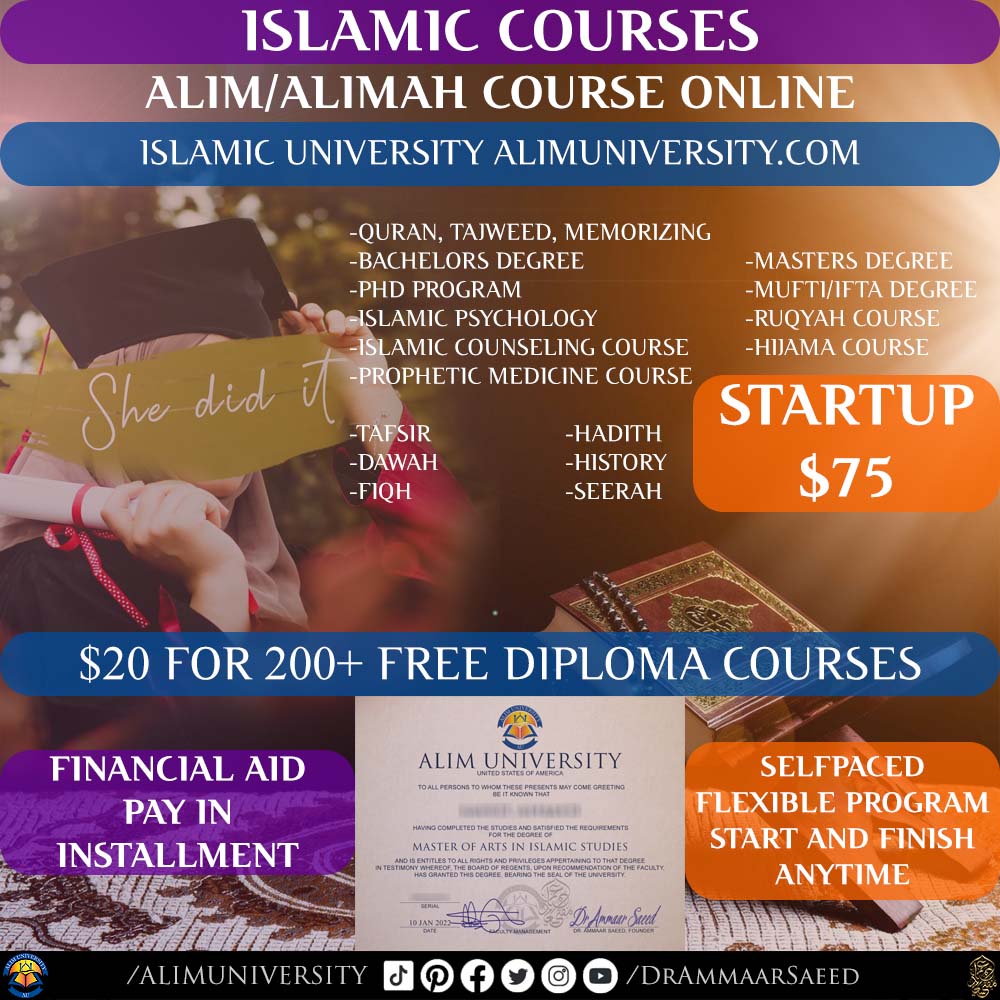 *DISCLAIMER
The application depends on registrar office and management to accept or reject. Application fee is non-refundable. Once the application is submitted, the registrar office will contact to schedule and interview. Make sure all history and documents are submitted including proposal or previous academic work completed and will be verified through interview.
Updated
Jan 01, 2023