Bachelor Degree In Islamic Studies Online
ALIM University has designed the academic format of the Bachelor Degree in Islamic Studies Online. However It is an international recognized curriculum.   This format is have the flexible study plan. Either this degree will follow the academic calendar according to provided ALIM University. It can also study on self-paced according to their schedule. Their schedules have the weekly format. However It can select entire semester courses or even individual courses.
ALIM university is offering a structure in a way that opens door for students. In other words Alim university provides the facility to the students to get the Bachelor degree online. This is the largest opportunity to the students. Thus the students will not turn back. They have to get the benefits from this great opportunity. Also they can choose what ever they want and get the new ideas from the studies. Degree in Islamic Studies Online can be achieved in formatted program in four years and it can also a part-time study. Yet the students can also receive the degree online after completing it.
You can enroll in different courses one of them is Best Islamic Course Online.
Islamic Courses Online
Alim Courses Online
Islamic Courses Online Diploma Free
Visit Official Site At ALIM University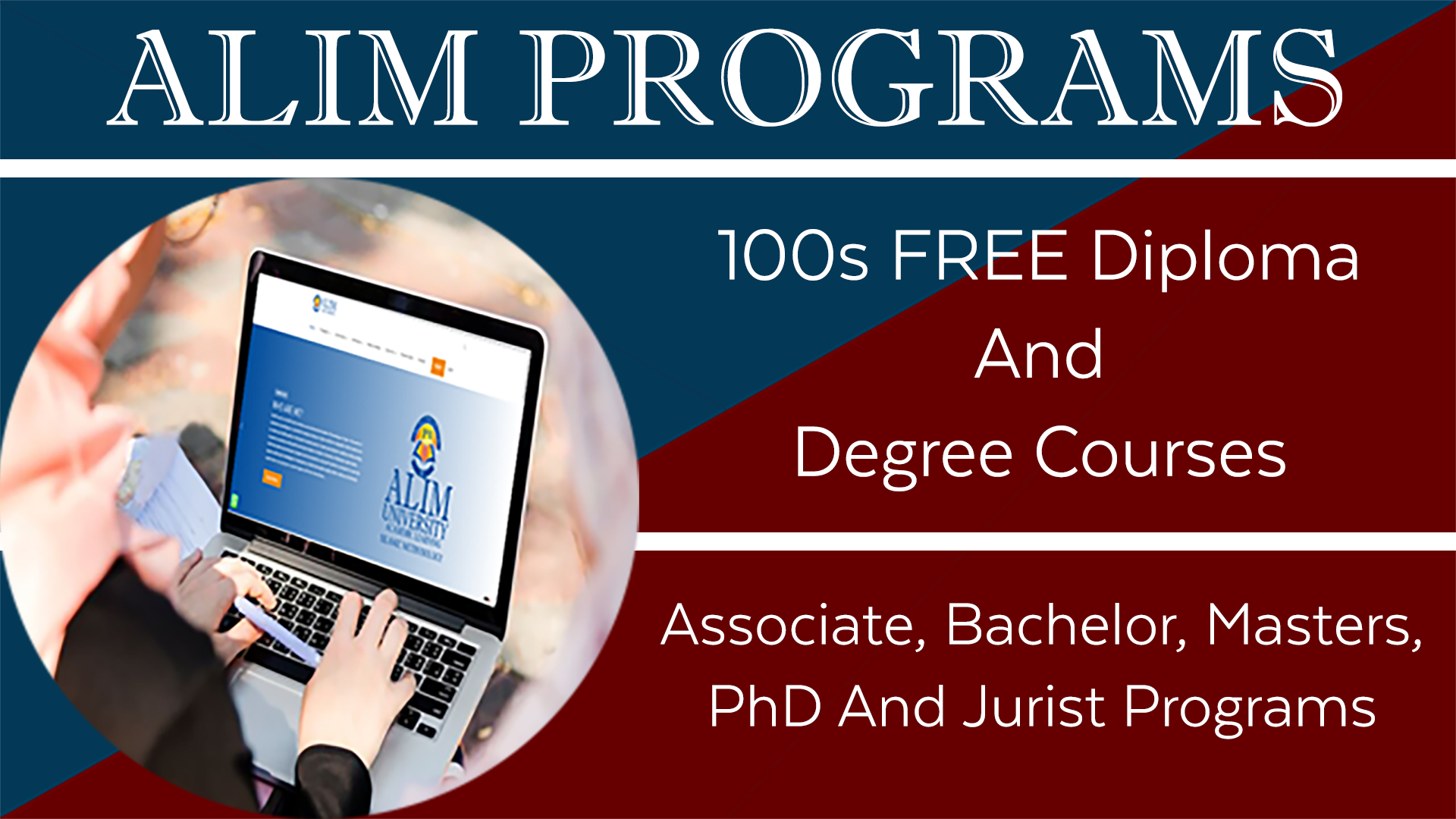 ALIM University